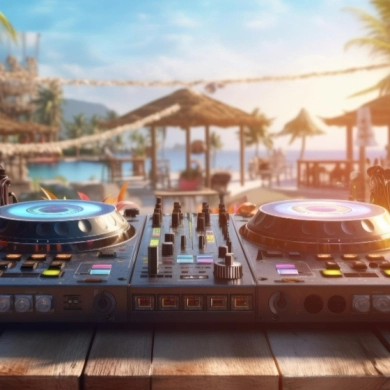 Coco Bongo Punta Cana
Coco Bongo is an internationally renowned nightclub and show, with locations in Cancun, Playa del Carmen, and Punta Cana. Known for its impressive live performances, the Coco Bongo experience includes acrobatics, concerts, dances, and famous movie scenes, all of which are guaranteed to keep you entertained and amazed throughout the night.
In terms of accessibility, Coco Bongo Punta Cana offers some accommodations for wheelchair users. The venue has accessible entrances and areas where wheelchair users can comfortably enjoy the show. However, it's important to note that the club can get very crowded, which could potentially make navigation challenging. It is advised to arrive early to secure a good spot.
There are different packages available which can include drinks, reserved seating, and other VIP benefits. It's recommended to contact the venue ahead of your visit to confirm what accommodations can be made for wheelchair users.
Admission:
Ticket prices vary depending on the package chosen. The basic package usually includes admission and unlimited drinks from 10:30 PM to 3:30 AM. For the most accurate information, check their official website.
Bathrooms:
Coco Bongo does have accessible bathrooms.
Accessibility:
For transportation, it's recommended to take a taxi or use hotel shuttles if available. Public transport is not advised.
Address and contact:
Centro Comercial Downtown, Avenida Barcelo Bávaro, Punta Cana 23000, Dominican Republic
Phone: (+1) 809-466-1111
Web: https://www.cocobongo.com/punta-cana